Throwback Thursday: Teacher Edition- Altraniecia Starr
October 22, 2015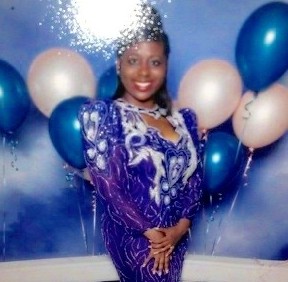 ---
This week's edition of Throwback Thursday features theatre arts teacher, Ms.Starr, who offers an insight about her past experiences as a high school and college students.
What high school did you graduate from?
"The high school of Health Professions. It's kind of like Ben Berber where kids go if they want to be in the medical field. It's ironic."
What were you like in high school? 
"I was very outgoing, excited, dramatic, friendly, and popular. I was also a bully. Most people could identify me by my big hair."
Did you always want to be a teacher? 
"No. I wanted to be a broadway actress because when I'm on stage I'm in an entirely different world. It gives me a rush and it makes my heart smile. I love singing and choreography. I love the stage and the broadway stage is the biggest of them all."
What made you decide to teach?
"I moved to New York after I graduated because I was going to audition and in between audition days and things like that I substituted and I thought it was going to be bad. I ended up actually liking the kids, so I was like I could actually teach theatre instead."
What college did you attend?
"I went to the University of North Texas because it was down the street from my house and it was very convenient for me to attend there."
What was your first performance?
"More than likely it was probably a church performance. I think a lot of things are performances, like I had to do my Easter speech when I was five.
If you could teach any other subject what would it be? 
"It would be college literature, because I like reading and stories. I like the idea that my mind can wonder and I enjoy seeing those stories in my head. You can always escape reality by reading a book. "
What is your favorite high school moment?
"My favorite high school moment was the year I won junior class favorite because, that just signified that I was Ms.Starr."