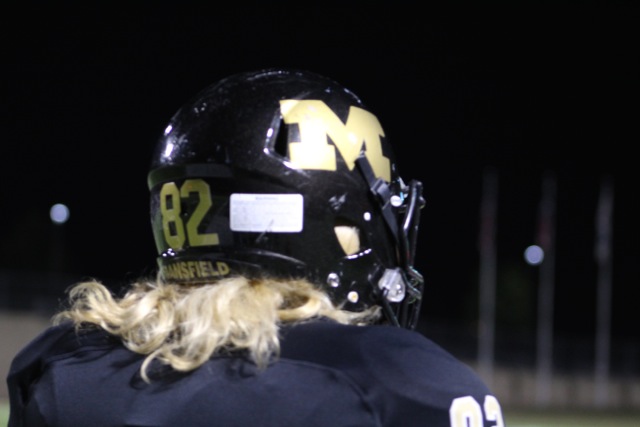 Winning Streaks
Football Players Dye Hair for Playoffs
November 14, 2015
The MHS football team has just finished up the official district season for the 2015-2016 school year. After hard work and dedication the team was able to get to the top of the leaderboard and gain the title of District Champions. They are now advancing to playoffs, and to kick it they are dyeing their hair blonde.
"We dye it once we make playoffs and do it to bond as a team," senior Grant Ponder said. "I personally love it. It's awesome to walk down the halls and see someone with it and know they play football with you."
While the sudden change in hair color is something that the football players are accustomed to, it is still an aspect that is new to some of the students.
"When I first moved here I was confused," senior Haylee Hernandez said. "But then someone explained to me what it was. I think it's a successful tradition and I think it's something that everyone gets involved in."
Even though the origins of the tradition can not be tracked down, many people take part in it. Whether they are a part of the football team and have dyed their hair or they are a part of the student body watching all of it happen, people have found a way to engage in the long lasting tradition.
"I really like it when the players dye their hair," junior Kristian Thomas said. "It's a great way to show school spirit and the pride they have for Mansfield. I think the team should continue the tradition because it is something that shouldn't 'die' out."
The players and students are able to feel the unity that the dyed hair brings. It has been a journey to get to the top of the district leaderboard and the team recognizes that.
"It's a grind to get here. Every game, every win, even every loss brings everyone together as a team and making it that far with people at this point that are basically like your brothers is a blessing," senior Trent Walker said.
Overall, with the help of the dyed hair and hard work, the football team and their supporters are ready for playoffs to begin. They are prepared to fight for their top spot and continue on their expedition.