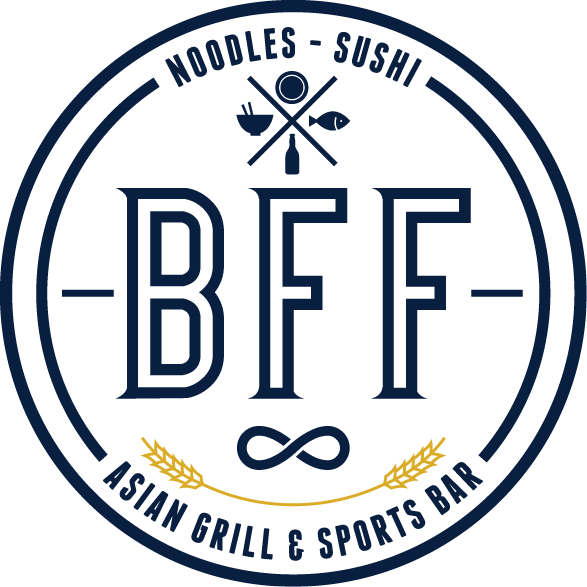 A large number of people crave fancy sushi, fresh spring rolls, vermicelli or salads and have no idea where to go. BFF is certainly a great place to try Asian food, especially sushi- raw or cooked. With a large selection of choices, their menu can appease many pallets. Most of the staff are students or in their early twenties, creating a light and fun mood.
Their food is outstanding with a large variety of Asian cuisine. Something that I get every time is the Amazing Roll, their best-selling sushi roll that contains tempura shrimp, crab mix, and cream cheese inside, topped with crab, wasabi mayo, spicy mayo, sriracha, and eel sauce. Although the ingredients can make some weary, the dish is bursting with flavor and hints of spice.
As displayed on BFF's website, three of their basic principles are simple, healthy, and fresh, which describes their restaurants perfectly. Their standout appetizer is a serving of corn fritters- a combination of golden corn kernels and herbs mixed in a special batter that is lightly fried into fritters, served with sweet and sour sauce. Although it does take some time to receive the food, it is worth the wait as the hot food is beautifully prepared.
To finish off the meal, there are several choices, including fried ice cream (which is perfect for a birthday) and a variety of boba smoothies (coconut, mango, passion fruit, cappuccino and more). The smoothies are very filling, and the boba does not have much taste, but they are more black, squishy spheres.
Although the overall prices of their menu can seem high for some people (the Boba smoothies are $6 each), they are reasonable compared to their quality of food. With a great atmosphere, amazing food, and even better memories, BFF is a lovely addition to Mansfield's growing number of restaurants.
(Description of food from official BFF menu)
BFF Asian Grill and Bar at Six Flags
2150 E. Lamar Blvd. Suite 100, Arlington, Texas
BFF Asian Grill and Bar at Mansfield, Texas
1601 E. Debbie Ln. Suite 2105, Mansfield, Texas
BFF Bakery and Bistro on Cooper St
6501 S. Cooper St. Suite 101, Arlington, Texas