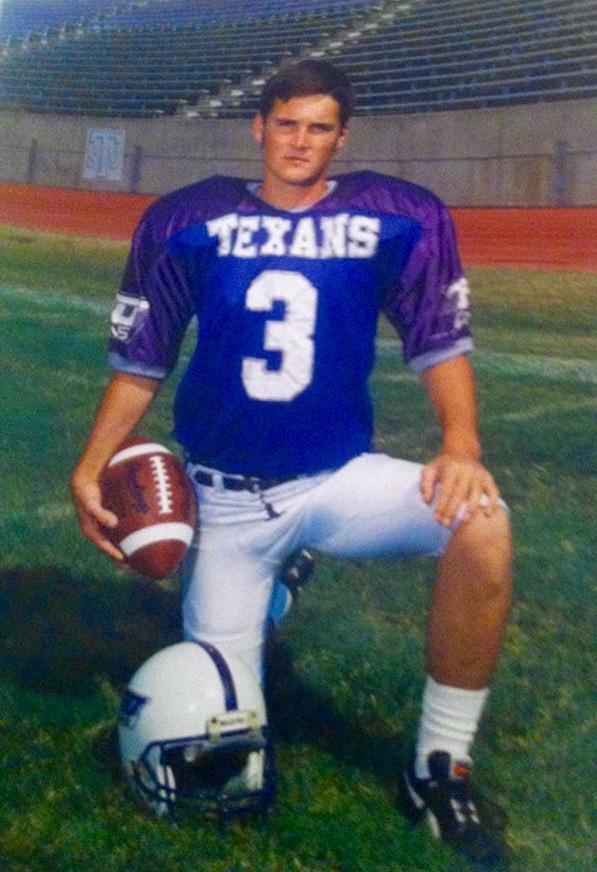 This week's Throwback Thursday:Teacher Edition features Coach Wilson , the speech teacher infamous for his hatred of Texas A&M and his ability to coach Tiger golf to victory.
What high school did you graduate from?
"Salado High School."
What were you like in high school?
"I was an athlete. I played five sports. Football, Basketball, baseball, track, and tennis. I was also an A/B student."
Did you always wanna be a teacher?
"I've always wanted to be a coach. I played sports, so my coaches were people I looked up to and that's the avenue I wanted to go.
Why are you teaching speech?
"Well if you wanna be a coach, you gotta teach something. I've taught health, P.E. and speech. That was just the job opening here when I took the golf job."
What college did you attend?
"I played football at Tarleton State."
If you could coach any other sport what would it be?
"I used to coach football, basketball, and golf here. I have kids and I was missing a bunch of my kids sports and stuff, so I went to just one sport. If I could coach other sports, I'd probably coach football and basketball, but golf is my passion and it's a lot easier on my family."
What was your favorite high school moment?
"My favorite high school moment was the day I signed my scholarship to go play football in college."