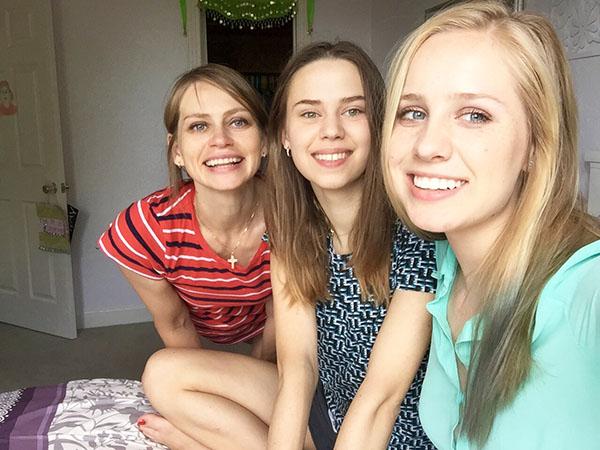 Student Profile: Yana Kolpakova
March 2, 2016
Mansfield High School is full of many different types of students that come from various backgrounds. A good majority of students have lived in Texas their entire life and there are some students that have lived in other states. Then there are students like junior Yana Kolpakova who have lived in a different continent.
Kolpakova lived in the Ukraine until she was six and then she moved to the United States with her mother and her sister. They moved because her mother got remarried to someone who was from the United States and wanted to continue their lives as a family. Once she moved to the United States she got put in kindergarten, even though she was supposed to be in first grade.
"I was scared I wouldn't make any friends or learn English," Kolpakova said.
It is understandable to be worried about those things when moving from one continent to another. There are many things that we do differently in the United States.
"The food is different, and in Ukraine kids graduate in eleventh grade," Kolpakova said.
Adjusting to a new foreign place can be quite difficult, especially without your friends and family. Kolpakova managed to power through it and made the best of her situation.
"It was hard moving here knowing I had to leave my family and my life behind," said Kolpakova. "But I realized how lucky I am to be here and became more grateful for the things," said Kolpakova.
Being away from family is tough, but a lot of students have families that are relatively close and are able to go drive and see them, even if they are in another state. Having family in the Ukraine makes it hard for Kolpakova to see her family.
"I miss my family so much!" said Kolpakova. " It depends who comes to visit, but I usually see my family once every year or every two years."
Yana Kopakova's story is an interesting one, but it is not the only one here at. All students here have their own unique story to share.