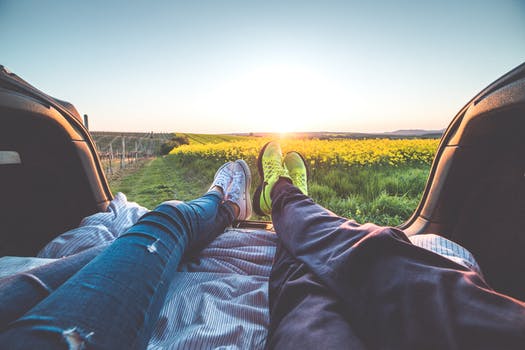 Spring break is quickly approaching and many students are trying to find the best way to spend their week, without spending a lot of money and still having a good time.
Nobody enjoys having homework over a break. When teachers assign homework some students try to get ahead and finish the work before spring break officially begins. Finishing your work on the Friday or Saturday before may not be fun, but it allows for a homework-free week. Some students try to make the most out of work that they have to do.
"Since I can drive, I usually meet up with friends at someone's house or Starbucks to work on any homework that I have," senior Sabreen Rahhall said. "It is the fastest way to get stuff done and still have fun doing it."
A lot of the time, people think you have to burn a hole in your pocket to travel to a tropical place to have fun over spring break. But the city you live in could offer much more than you imagined.
"I eat a ton of potato chips," senior Matthew Lara said. "I always end up going to Six Flags and I spend a lot of time with my family."
Aside from the financial aspect, there are other ways to make Spring break as fun as possible.
"Spending spring break with people that you care about is so important," senior Katherine Groves said."I hang out with my closest friends, we all love each other and we are like one big family."
Attractions Nearby:
Dallas Museum of Art
Dallas Zoo
Thrift Locations
Six Flags
Putt-Putt Fun Center
Image: pexels.com