School Board Elections – What You Need to Know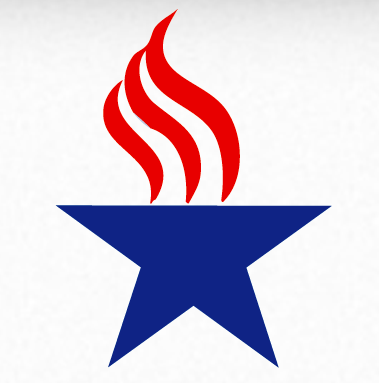 To get teachers more involved in the school board elections, MaryAnn Knight and Allison Foster-Haliburton & Knight formed the Mansfield Organization of Voting Educators. They hosted a forum last Thursday at to allow all candidates a chance to speak to the community.
Below are bullet points of each candidate's stances and goals. Early voting began yesterday through April 27; official voting day is May 1 for three seats on the Mansfield ISD Board of Trustees.
Kenneth J. Chalk (Place 1)
"Chalk belongs on the board"
Mansfield resident for 14 years, 2 sons graduated from MISD
Passionate about family and students
"One child at a time"
All students treated fairly with diversity and inclusion… "I'm proud to be an MISD graduate"
Fair and equitable for everyone
Learning gap has slid since virus, wants to fix that
Advocate for parents, students, teachers, schools
Desiree Thomas (Place 2)
Involved parent, maybe too involved according to kids
Substitute teacher
2 daughters in MISD: one graduated, one current senior
Mansfield resident for 24 years
Volunteering with MISD for past 20 years, even before girls were in school
Believed in helping kids always
PTA council for 14 years
Decisions must be made based on all campuses, not just one campus
Wants to be recognizable face
She may have her own opinion, but wants to hear students, educators, parents, etc. because they live that life
Zoning, bond, student health, advocacy, leadership committees
Mansfield needs a voice; doesn't believe MISD has that voice currently
Wants to speak for teachers when state makes mandates that aren't necessary
Yolanda McPherson (Place 2)
Retired educator, 32 years
Married, 2 graduates from LRHS
Many committees under belt where she made "life-changing" decisions for families
Diverse group of students in career
Passionate about education and opportunities
Philip DeGroat (Place 2)
Cleburne public schooling, SFA, UTA; information tech background
Looked all over metroplex for school district, MISD outranked all others
Involved in district, PTA and starting STEM schools
Wants to contribute more in district
Bring skills that aren't currently present – numbers, anomalies
Theresa Okoro (Place 2)
16 years in Mansfield
Son in middle, 3 nephews in hs/ms, grandson in pre-k, family working in district; 6 kids through MISD, all GT, one SPED
Nurse since 1979
Has ability to lead and work as a team
Finishing doctorate currently
"If it was up to me, I'd pay teachers double, triple…"
Parents and teachers must work together
Member of school board in New Mexico previously, started closed campuses for lunch there because students didn't come back; they said "food in school not good," she tried it, made new menu and cafe
Came from outside, looking in to see what needs to be done
Wants to bring different ideas to district
Represents African community, born in Nigeria, bridge culture gap
Corinne Fiagome (Place 4)
Family in TX for generations
Mom had poor school experience, moved for children
Went through Arlington ISD, then started family in MISD
Students said school didn't prepare them for life after graduation – unfair, public education wasn't good enough everywhere
Former teacher, understands the hard work and support needed
Need to do more for students on the edges; many students are thriving, many are not – give more attention and resources to them at board level
Christine Beason (Place 4)
Mom of 2 in MISD, married to MISD teacher, former teacher and college professor for education
Always wanted to be on board, passionate about education
Has student, teacher, state and corporate/career perspective
Reduce emphasis on standardized testing – trust teachers to tell more about child's learning than 4-hour test, stressful for students, poor assessments, should be to provide feedback to students and parents… STAAR/EOC results come too late to make a difference, student should be proud of learning
Support teachers – they are the experts, society doesn't treat teachers as professionals, but as glorified babysitters, teachers should not be limited by state standards, they lose their voice
Kevin Robedee (Place 4)
Teacher for 21 years, 3 different districts
Brings employee perspective to board
Understands how hard it is to take a day off, more work than just staying that day
Teacher, principal and superintendent certificate
"Man of a thousand questions"
Houston has great teacher organizations, advocated for them and wants to do it for MISD
Keziah Valdes Farrar (Place 4)
Mansfield whole life, 3 kids in MISD
Voice for students and teachers
Invested in community, business owners – real estate, lawn care, commercial development
Utilize business relationships to fund programs and internships
The following candidates opted not to speak at the forum:
Michelle Newsom (Place 1)
Brad Crane (Place 4)
Meagan Sutton (Place 4)
Denise Lunski (Place 4)
Leave a Comment