Gospel Choir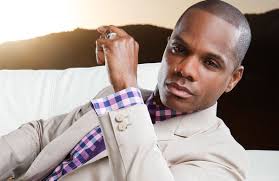 Grammy-award winning gospel singer, Kirk Franklin, is performing at the Center for Performing Arts on November 18th. Along with his performance, MISD students from several high schools are opening for Franklin.
Franklin is returning to his roots by performing in Mansfield. He was born and raised in Fort Worth, and grew up singing in the choir at Mt. Rose Baptist Church. His music can be placed under the categories Christian hip hop and contemporary gospel; some of his most popular songs include, "I Smile", "Imagine Me", and "Wanna Be Happy?".
Mr. Wright, MHS's choir director, is not only in charge of the school's contributing gospel choir members, but also the district-wide members.
Many people in chamber choir, the highest level of choir, are in the concert.
"Everyone went through an equal audition process," senior, Anyse Dawson said. and t
When she found out that Kirk Franklin was performing, she was excited because she has been listening to him her whole life.
Other choir members were also ecstatic to learn that they would perform with one of their favorite gospel singers.
"I'm the biggest fan there is. Every time [Franklin] performs in Dallas, I go, and it's amazing," junior, Zion Njobe said.
In order to ready themselves for this amazing opportunity, the select few must go through extensive preparation.
For these lucky few, this once-in-a-lifetime opportunity is likely not to be forgotten, and one can assume they are overjoyed to be performing with Franklin.
For anyone interested in attending the concert, tickets are on sale ranging from $25 to $55 at several campuses throughout the district and the Center for the Performing Arts.
All of the concert's proceeds will go to the MISD Center Arts Program, which allows art performances and various cultural events to be presented to the Mansfield community.
Leave a Comment