Band Aid 30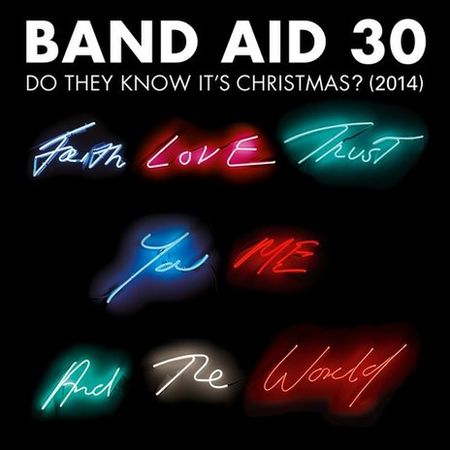 Ashley Tetteh, Staff Writer
November 18, 2014
Beginning in February, the world has now been engaged in a nine month long battle with the Ebola disease. As stated by the CDC, the outbreak is mostly in the three West African countries of Guinea, Sierra Leone, and Liberia and has claimed over 5,000 lives so far. With the outbreak not dying down everyone is still trying to do their part to stop the disease and its spread. Former Irish singer-songwriter and political activist Bob Geldof has devised a way for everyone to help.
To help get a global movement to stop the disease started, Geldof organized a musical effort of celebrities to sing a revised version of "Do They Know it's Christmas." The effort is sponsored by Band Aid 30, an organization that gathers musicians together for a humanitarian cause. The entire musician line up consists of Jimmy Napes, Bono, Angelique Kidjo, Jessie Ware, Bastille, Ellie Goulding, Roger Taylor, Emeli Sande, Sam Smith, One Direction, Clean Bandit, Chris Martin, Sinead O'Connor, elbow, Paloma Faith, Midge Ure, Paul Epworth, Olly Murs, Underwold, Ed Sheeran and Rita Ora.
Similar to the "We Are The World" relief single for Haiti, "Do They Know It's Christmas" single is a call to everyone in the world to help our fellow man. This outbreak of Ebola is the largest in history and has affected thousands of people, whether afflicted or not.
All of the proceeds go to Ebola research and treatment and within the first five minutes of its release the single raised one million dollars. The single is now available on iTunes and with every purchase the survival chance of one person gets a little brighter and filled with a little more hope.
As high school students we don't have a whole of opportunities to help out with the crisis, and our reasons are fairly valid. The reasons being, school and the fact that the epidemic is halfway across the world. But now we do have an opportunity to help those in need, all with the purchase of Christmas song.