Preview of Champions 2015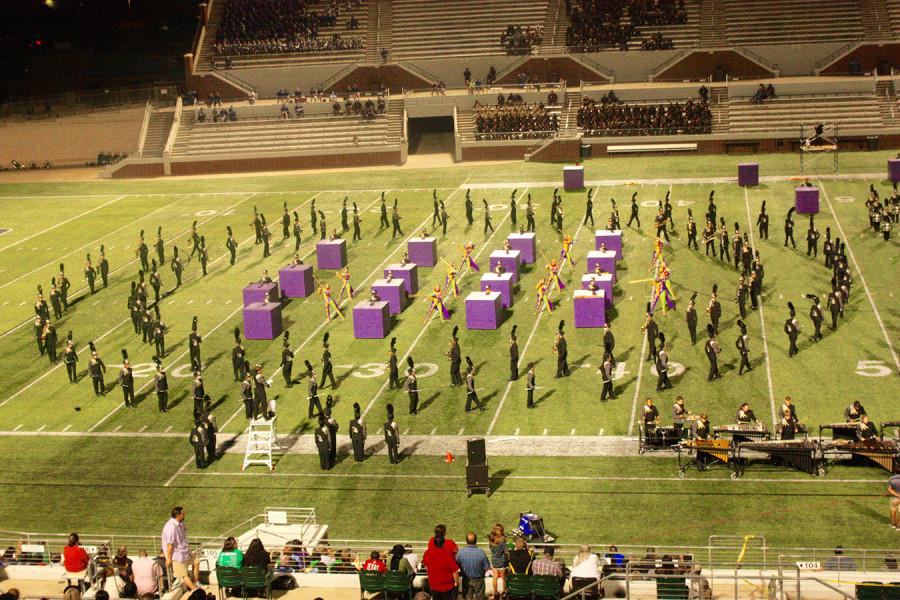 Abby Werner, Staff Writer
September 28, 2015
This past weekend a small miracle happened. It was the first year that it did not rain during Preview of Champions. For those who do not know what Preview of Champions is, it is the marching contest that the Tiger marching band hosts every year. This year was its fourth year and it was once again a major success.
Twenty-four high schools competed for a chance to call themselves the 2015 Preview of Champions victor. Bands came from all over the Metroplex to compete in MHS's contest. The bands ranged in all sizes from around 20 people to 150, and they all brought their best.
"All of the bands that participated did an amazing job," senior Sophia Torres said. "You could definitely see all the hard work everyone put into their shows."
Hundreds of Mansfield band students and band booster parents alike spent their Saturday volunteering to make the contest happen. Whether they were out in the parking lot directing cars, selling concessions, or helping bands set up on the field, everyone was busy. It was a long, hot day, but it would not have been possible without them.
"I mostly went around to wherever they needed me," senior Megan Kalpin said.
The contest is set up where every school performs once, and then the ten schools with the highest scores perform again in the finals.Mansfield performed the exhibition and then prizes were awarded. Since Mansfield is the host, the band can not formally compete.
"I love Preview of Champions because it gives us a chance to perform in a competition setting without all of the pressure of a real competition" sophomore Hannah Hanson said.
This year, Forney High School swept the competition winning first place overall and overall Outstanding Color Guard. A few other memorable bands were Mansfield Summit High School winning second place overall with Mansfield Lake Ridge winning fourth place overall, Midlothian High School winning fifth place overall, and Mansfield Timberview High School winning sixth place overall.