2014 Football Reflections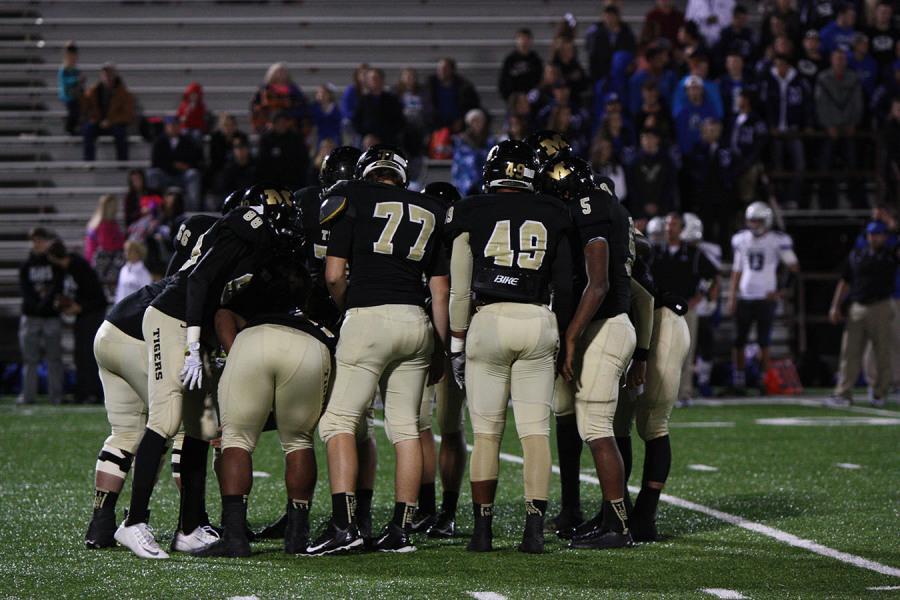 Tanya Nasimiyu, Staff Writer
November 11, 2014
Football is a big part of the high school experience. We give all our effort during dress up days, pep rallies, and just showing up to the games.This year MHS had a good varsity line up of players that took the phrase #WEN to the next level. The dedicated footballers made it sure to try their hardest even while playing Cedar Hill, the school ranked 11 in the nation, last week and landing the school to playoffs.
"We all give 120% towards football cause basically our lives just revolve around it," said senior Trenton Baggett.
Players have spent a while playing and knowing football. It's become a positive part of their daily routine, because that is practically where their interests lie. They almost even treat each other as a family.
"I started playing back in third grade because my brother always played football and I wanted to join him too," said junior Sean Shanklin.
Football takes a lot of time and effort from after and during school practices, being able to mentally and physically ready for anything that comes their way. They truly devote themselves towards the game and once they are in they never look back.
"It definitely takes a damper on your social life because of all the time but it's definitely worth it," said junior Zayne Johnson.
The players have intense workouts to keep up the stamina and good ability to play. They take theses workouts to heart and use them to improve in the field, bringing back home the winning title.
"The toughest part is being able to work with people and getting them to give their absolute best regardless of what the outcome is," said senior Korey Caviness.
This years varsity team has been seen as a united front. They protect and look out for on of their own making their relationships stronger on and off the field.
"We always pray before any game and after the game we all celebrate together," said senior Aaron Hendon.
After years of practice and dedication, the players have picked up a few tips on how to survive. They know what it takes to make it to the top and what it takes to stay there for quite a while.
"You always have to work out and eat right so that you can stay in shape," said junior Nick Fair.