2015 Basketball Reflections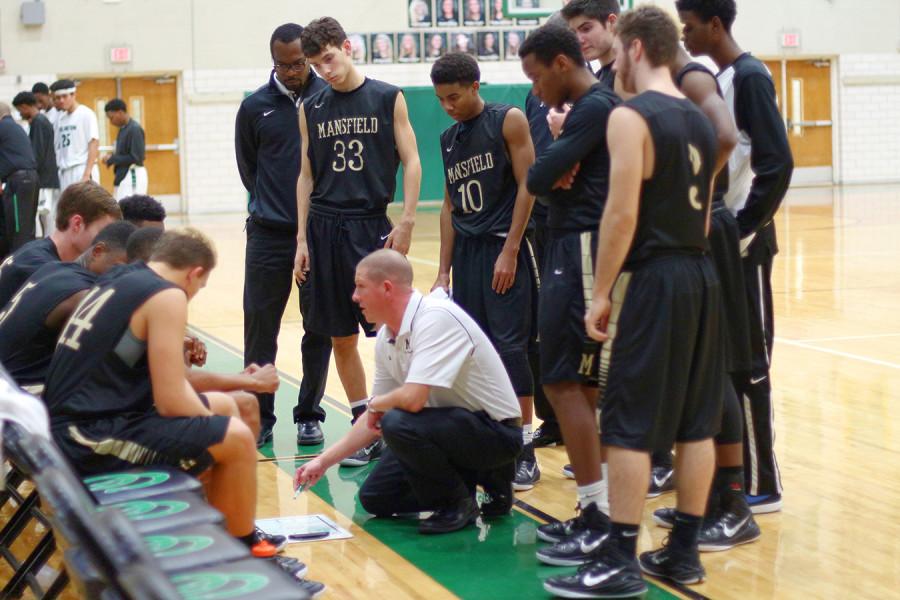 Ashley Tetteh, Staff Writer
February 11, 2015
The competitive boys' basketball season is almost nearing its end for the Tigers with the a current tally of nine wins and sixteen losses. The chances for making regional or state are very slim according to head boys' basketball coach Jason Speakes.
"It hasn't been a good season in terms of win and losses; however, we have a young team," said Speakes. "Our players have learned a lot and will benefit in the future."
There are five juniors and seven sophomores on the junior varsity team and two seniors, four juniors, and six sophomores on the varsity team.
"One of the players I have been impressed with is Mo Handy," Speakes said. "He has been a very consistent player and a leading score and player on the floor and I'm very pleased with his production."
As with all games, it is important to remember that winning is not always the most important thing. The skills obtained and lessons learned are make a team.
"Despite the fact that we won't make it to playoffs this season, I feel like our team has made significant strides and shown progress as the season unfolded," Speakes said.
There were some shining moments of pride and accomplishment for our hardworking tigers.
"The highlight of the season was when the guys finished third in the Aledo High School tournament over the winter holidays," Speakes said.
In the tournament, Handy and fellow player Landon Strawn were awarded all tournament team honors.
"The team is made up of a great group of guys that have been very easy to coach and are very respectful," said Speakes. "I have enjoyed coaching them very much."
The season may not have been the best for the Tigers, but they tried their best and accomplished much as a team. Varsity and JV are to play Cedar Hill on Thursday beginning with JV at 6:00pm and Varsity succeeding at 7:00pm at MHS.