District Creates Angel Accounts to Provide for Students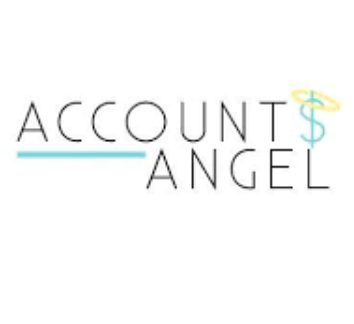 After the district Student Nutrition Services created Angel Accounts in October, students, parents and faculty can donate to the campus Angel Account through the cafeteria cashiers or online at www.MySchoolBucks.com to help provide students who have reached a negative $25 balance meals.
"I know we have a lot of parents that would be happy to give a little bit of money and are able to support our kids that need a little help," Principal Trent Dowd said. "We don't know what's going on at home, and if we can help out in some way, I'm excited to be able to do that."
After reaching a negative $25 balance, usually a courtesy meal of a sandwich, fruit and milk will be provided at no charge, but with the Angel Account, students will be able to have the regular meals served at lunch or breakfast.
"A lot of the times, we have parents waiting for payday to be able to put money on their student's account," Dowd said. "This would allow them to continue to get a hot meal until they do that."
The district Student Nutrition Services, who manages the food served and the accounts, informed each school's principal about the Angel Account they set up.
"The department is important because food and nutrition is actually regulated by the federal government and they have laws they have to follow," Dowd said. "So this Angel Account is great because it still follows all the requirements of the federal laws, and they're still able to help us out."
Dowd said with the account, cafeteria workers and students can be discreet about needs without making a big deal.
"I haven't heard about it coming out of Mansfield, but from across the nation, you hear about (cafeteria workers) who take the tray away from kids," Dowd said. "I'm excited about (the account) because it's going to prevent that from happening here."
To notify students if they are in a negative balance, the school will send emails to parents or, if a student asks what their balance is, the cafeteria worker will tell the student discreetly.
"It gives the student (the opportunity) to not feel as embarrassed," Student Nutrition Specialist Jennifer Miller said. "They can feel as if they can come in here and get a meal just like everybody else."
However, the school will address students who take advantage of the system by maintaining a negative $25 balance constantly.
"This is to bridge the gap and help you out when you're having difficult times, which we're happy to do, but if you're trying to use it as a regular lunch account, we would have to address that," Dowd said. "The good news is our cafeteria ladies see the same kids every day, so they're going to pick up on the fact if there's a kid using it every, single day."
Senior Mia Williams, who eats the cafeteria meals every other day, said she thinks the idea is great because there are many students who are financially less fortunate and have less-comfortable lives.
"Technically, it's a good idea because it would (be terrible) for someone to not be able to eat especially if this is the only place they can eat," she said. "(However), I think that the state should do better to give more students reduced or free lunch, but for a short term solution, it's a good idea."
Leave a Comment