Frontier to Open STEM Academy Next Year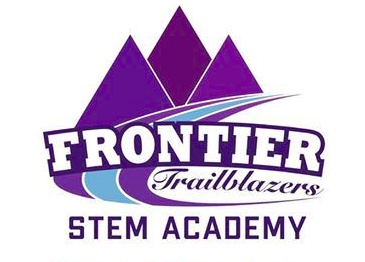 To offer students further STEM studies, Frontier High School will open as Frontier STEM academy next year starting with its incoming freshman class and add another high school grade each year.
"We already do a lot of cool, out-of-the-box things on the Ben Barber side and this is just another level that we are adding," Frontier Principal Catherine Hudgins said. "It is going to be a great option for the students of MISD and a learning experience for us all."
The academy extended the Jan. 10 freshman application deadline until the school reaches 100 student applications. It is first come first serve for students who meet the minimum requirements, but there will be a waitlist available.
"The initial idea stemmed from 'where are the students who have been attending the Jerry Knight STEM Academy going to go when they enter high school,'" Hudgins said. "Those students have been hugely successful and we wanted an option for them to continue with a similar learning style that they have been receiving. We also wanted to incorporate other students that didn't attend the STEM Academy and might be interested in STEM and a different educational delivery."
Students who are not from the Jerry Knight STEM Academy will need to attend a summer boot camp. The academy will release acceptances for freshman this spring.
"It is always a challenge to start something new, but with that comes great excitement and anticipation of what the future will bring," Frontier Academic Associate Principal Michael Fore said. "Our goal is to continue to grow upon the foundation that they have started at Jerry Knight and allow our learners to embrace their future career ideas now."
The STEM academy will run similar to a normal high school schedule from Monday through Thursday, except there with be an iSTEM (individual) time. On Fridays, students will have design time, where they can work on group projects. The academy will focus on STEM studies, project-based learning curriculum, engineering design processes, field trips, internships and more.
"Throughout this process I am spending quite a bit of time at the Jerry Knight STEM Academy and have been blown away by some of the projects that these sixth, seventh and eighth graders are producing," Fore said. " I am most excited about watching them improve their skills at the high school level as we guide them to reach their full potential and help better our Mansfield community."
Senior Romana Marques, who has taken many Ben Barber classes such as engineering, manufacturing, robotics, etc., said she would have applied to Frontier STEM academy if it had been an option at the time.
"I love this idea because it would give a lot more funding and expand the STEM aspect of Ben Barber," she said. "It would give more opportunities for students in Mansfield to be able to take those types of classes, as there a lot of kids that want to take STEM classes, but either Ben Barber doesn't fit in their schedule or there's only one block for that class."
At Ben Barber, the class of 2021 will be the last graduating class of Frontier High school; the class of 2024 will be the first graduating class of Frontier STEM Academy
"I am most excited about students have another option for their high school career," Hudgins said. "I love different lesson delivery options and any problem solving opportunities for students is a big plus for preparing them for life after high school."
Leave a Comment