Throwback Thursday- Teacher Edition: Jason Speakes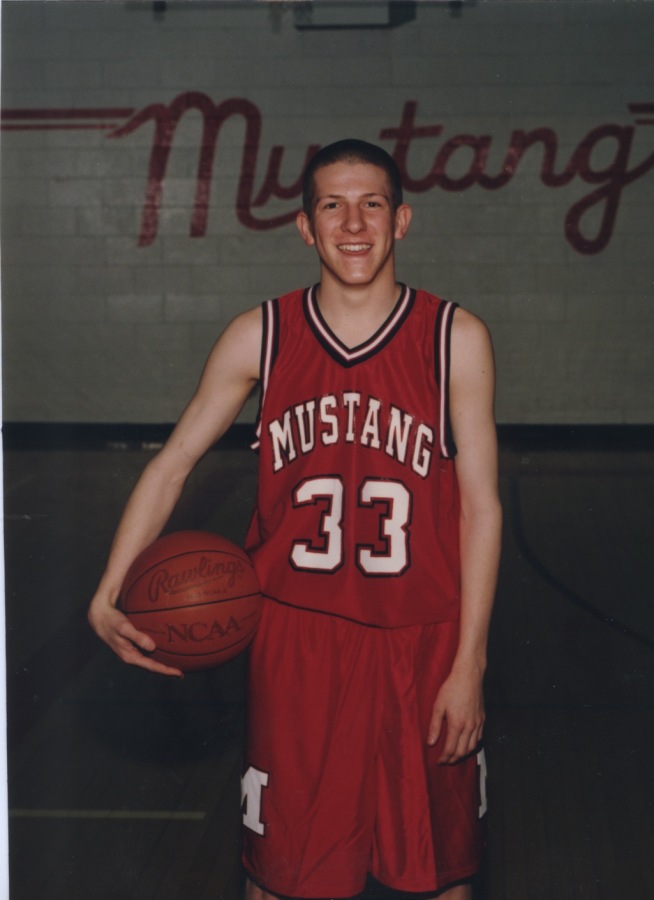 Ashley Tetteh, Staff Writer
October 23, 2014
This week's edition of Throwback Thursday features the illustrious Coach Speakes and his past youthfulness. This insight shows how Coach Speakes is more than just an AP World History teacher or a head boys basketball coach, but he's also a really cool guy .
What type of student were you in high school?
I was a good student.  Made all A's until my sophomore year in high school , first B came in Spanish 2. I rarely got in trouble, but I did get caught sneaking out to lunch once and got detention.
What were you involved in in high school?
I was on the basketball team all four years, and on the golf team all four years.  Student council for one year and National Honor Society.  I had a job working for the minor league baseball team in Oklahoma City, working on the field crew.
What did you do for fun when you were in high school? 
We would go hang out at the lake for fun, or hang out down by the Canadian River.  I grew up in suburban Oklahoma City, so there was always something to do outside.  I played a lot of poker with my buddies too.I went to the movies and a lot of rock concerts back then, like Smashing Pumpkins, Tool, Bush, Tom Petty, The Eagles, Garbage, No Doubt, The Offspring, and Steve Miller Band.
What was your favorite fashion trend from high school?
I never really had much of a sense of fashion.  Just wore jeans and a t-shirt mainly. I liked to wear t-shirts from a rock concert I had been to  or Oklahoma State apparel.
 What type of music did you listen to as a teenager?
Rock and Roll.That's my dad's influence, growing up listening to Lynyrd Skynyrd and other classic rock.  But I liked rock from the 90s, like my favorite band Pearl Jam, Nirvana, Soundgarden, Red Hot Chili Peppers, Tool, etc.  I did have a rap/hip hop phase in high school too.I listened to 2Pac, Notorious BIG, and Ice Cube.
What was your most embarrassing moment in high school? 
First week I had my driver's license, I got a ticket right by the school after school was out for the day.I was speeding in a residential area and it was by the only entrance/exit to the school for students, so nearly the whole school drove by and saw me.
Why did you become a teacher?
I became a teacher originally because I wanted to coach basketball, and to do that, you had to teach. But I wanted to teach to have a positive impact on the lives of young people.Young people need hope, role models, encouragement, someone to hold them accountable.  I like to think I bring that.I also challenge them to think. Not regurgitate information, think.
Why did you choose to go to Oklahoma State University?
Oklahoma State is a family tradition.  It's in my blood. Parents, uncles, aunts, brother, cousins, all went there.  In my extended family, 18 members of my family went there.  It's a fantastic school, beautiful campus, and wonderful people. I filled out exactly ONE college application. No one forced it on me, I just knew from a young age that OSU was for me.
Why did you choose to teach history as a subject?
I've always loved history and news.  I follow politics closely too.  A fusion of those three things make the world we live in. And this world has many problems that need to be addressed.   I try to convince students that they can change the world they were born into.  If there's an injustice or something that needs to be fixed, look no further than themselves to find a solution.  Go vote.