Student Profiles: Whitney Yates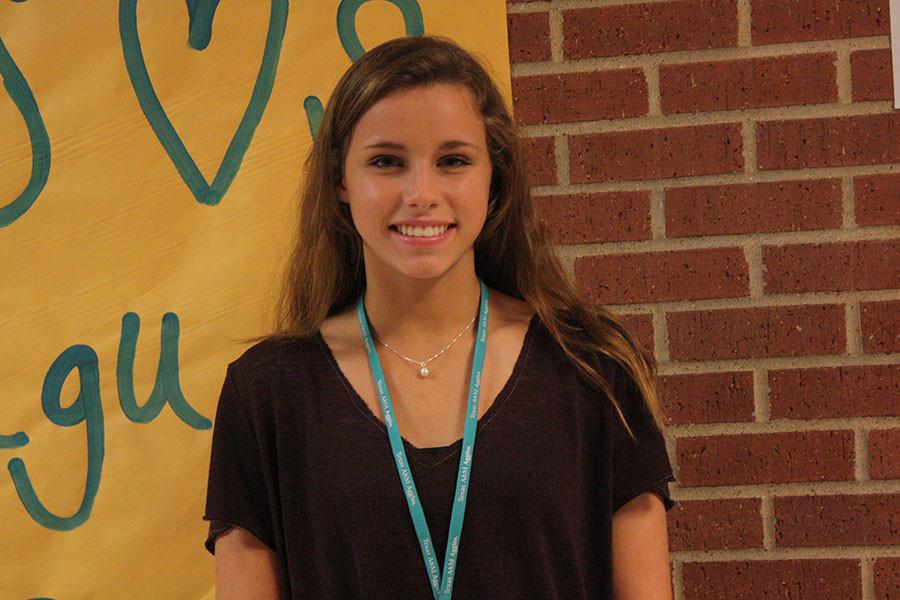 Grace Schuetze, Managing Editor
March 3, 2015
In 6-A basketball, not many athletes are able to handle the large gap that comes from going from middle school basketball to varsity basketball, and yet freshman Whitney Yates has proven herself to be a power player as the only freshman to make the Lady Tigers varsity basketball team.
"I've been playing basketball for fun ever since I can remember, but I don't think I started playing competitively until I was in sixth grade," Yates said.
Yates began competitive basketball by participating in the basketball club that coaches sponsored at Mary Orr Intermediate School, and continued to play for Worley and Wester's teams in middle school and select basketball as a shooting guard.
"I've played a shooting guard my whole life," Yates said. "Basically, we just run down the court on each side and we are there to make a play. The point guard calls it and we just cut and do all this stuff to get the post open."
According to head basketball coach Kate Goldberg, many coaches will hold back freshman athletes from the varsity level until they gain more experience playing at the high school level.
"The jump from eighth grade to varsity is extremely large," Goldberg said. "The skill level, mindset, and competition is a lot more aggressive and advanced.  Most teams usually keep freshman out of this mix to grow their confidence, skill, and knowledge of the game.  Whitney came in with all three at a higher level and proved to us she was ready to compete at this level in her pre-season practices and in tryouts."
Some freshmen might also be treated with animosity after being placed on a team composed of mostly upperclassmen, but Yates was welcomed to the team right off the bat.
"The girls on the team were so welcoming, they didn't make me feel left out or anything," Yates said.
In addition to describing her teammates as funny, there is a level of trust that exists between Yates and her teammates that can make the difference between winning and losing a game.
"I'm really glad that I have team members that I can trust to be there when I need them to be there," Yates said. "They trust me to be there when they need me to be there. I think that's really important because you can't play one against five- it's five against five."
Now that her first season playing basketball has come to a close, Yates will be focusing more of her time and attention to her golf game, but she still looks forward to the next three years ahead of her.
"I hope we get some good freshman girls," Yates said. "I just hope we have a good team and will be successful."
Goldberg also looks forward to the next three years coaching Yates and the positive impact Yates will leave both on and off the court.
"What has impressed me most about Whitney is her ability to lead by example and by voice," Goldberg said. "She earned her right to lead by hard work and by dedicating herself to becoming a total team player.  She is extremely competitive and supportive of her teammates.  If you were to watch a game film, you would see Whitney constantly clapping for her teammates when they do well.  Not many players will do this during a game.  I look forward to watching Whitney grow over the next three years as a leader on and off of the court for the Mansfield Lady Tigers!"