DIY Spa Day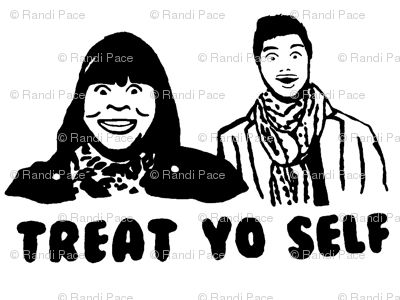 Hang on for a minute...we're trying to find some more stories you might like.
With the first six weeks of the semester at a close, most of us are probably too stressed to function. One way to ease the pain and take the edge off is to treat yo'self with a nice and calming spa day. Here are some recipes for low cost face masks and whatnot, perfect for feeling fresh. (many ingredients can be found at Sprouts)
Homemade Mud Mask
This face mask is perfect for moisturizing and lightly exfoliating your skin. It is said to repair cell damage and to clear up your skin. All you'll need is:
4 tsp. cocoa powder
1/2 tsp. sea salt
2 tsp. olive oil
2.  Coffee Scrub
This scrub is solely for exfoliation, a step in your routine you should practice a few times a week. This homemade scrub brightens and restores your skin all while getting rid of the dead skin on your face. All you need is:
Organic coffee grounds
Unrefined coconut oil
3.  Honey Lip Scrub
I think by now you're getting the gist: exfoliation is super important and very near and dear to my heart. Lip exfoliation included. With the winter months upon us, a lot of people are experiencing the phenomenon known as crusty lips. To cure this, use the following recipe to remove dead skin from your lips then moisturize directly after. All you need is:
2 tsp. sugar
1 tsp. honey
4. Coconut Body Lotion
Another must have during the winter is a good body moisturizer, and while you could always go buy a cheap one from the store, this method is way more fun and much more natural. All you'll need is:
4 tbsp. coconut oil
2 tsp. jojoba oil
1 ml alkanet infused oil
1 tsp. corn starch
10 drops of Rose essential oil
Treat yo' self, ladies and gents.