Throwback Thursday: Teacher Edition – Patrick Lewallen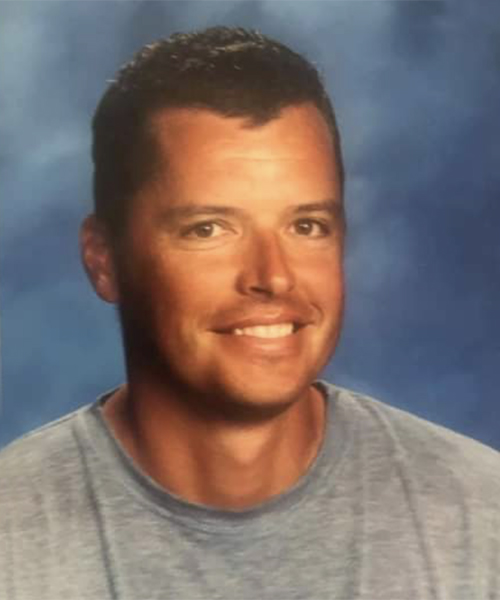 Our school welcomed a new athletic trainer this year. After working at Legacy High for several years, he transitioned to our campus and we look forward to getting to know him and his style.
Q: What high school did you attend? College?  
A: Quivira Heights HS (Kansas) and Oklahoma State University
Q: What led you to become a teacher/athletic trainer?  
A: I always liked being around athletics and a friend of mine was doing the same thing.
Q:What organizations or activities were you a part of? Favorite?  
A: Baseball and basketball. Baseball was the favorite.
Q: Describe your most embarrassing high school moment. 
A: I forgot game shorts for a basketball game and had to go through warm-ups with some other school kid's PE shorts held up by tape.
Q: Describe one of your fondest moments from high school.  
A: State basketball tournament, senior year.
Q: What was the most rebellious thing you did as a high school student?  
A: Can't say.
Q: Was there anything you would have changed or done differently during school? 
A: I would've been more respectful to elders, taken classes more seriously and listened more.
Q: Any advice for current or future students?   
A: You know it all; listen, enjoy your time, get involved on campus activities.It will pass in a hurry. Also learn technology other than social media.
Q: How have you dealt with COVID?   
A: I got to go fishing a lot more.
Q: What was your favorite TV show as a high school student? 
A: Cheers
Q: Who was your favorite singer or music group? 
A: Hair bands, Prince
Leave a Comment