Throwback Thursday: Teacher Edition – Kyle Reynolds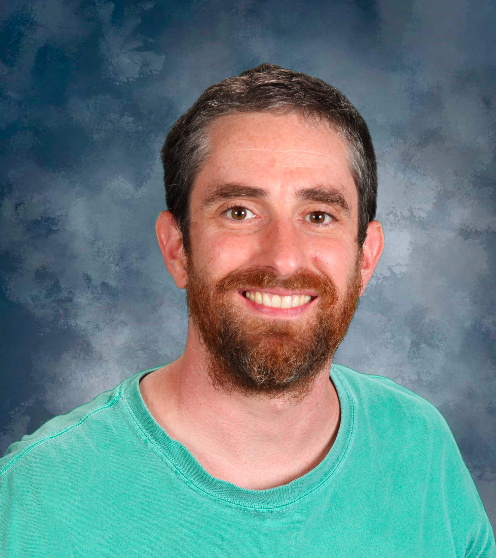 This week we focus on English teacher Kyle Reynolds. Though known for his hatred for cell phones, his world-class sarcasm and of course the beginning-of-the-week dad jokes. But today we will go back in time and reflect on his high school days.
Q: What kind of high school student would you describe yourself as?
A: I was the type of student that I don't like to have now (in class). I was lazy and unmotivated. All I cared about was getting to basketball practice at the end of the day.
Q: What is the most shocking fact about your high school self?
A: This is going to come as a HUGE shock to everyone: I was not all that popular with the ladies!
Q: Was there anything you would have changed about your high school experience?
A: There is nothing I would change or do differently. What happens in life is just how it goes and how it's meant to be.
Q: How have you dealt with COVID in these times?
A: I'm an extreme introvert, so I haven't suffered as much as others during COVID-19. I also have a loving family and amazing girlfriend; their love keeps me sane.
Q: What led you to become a teacher?
A: It was always my dream to educate and inspire the youth of America in order to make the world a better place…oh wait, scratch that. It's the summers off. But what I just said is important too.
Q: What jobs did you work before becoming a teacher?
A: In high school, I worked as a checker at Randall's supermarket during the school year. In the summer, I worked in the maintenance department of a chemical plant making big cheddar at $10/hour. Before becoming a teacher, I worked in the sales department of the (now defunct) Laredo Bucks ice hockey team. That was quite an experience.
Q: Any advice you would like to give to current students?
A: Figure out what you are passionate about in life as early as you can. Then, formulate a plan and pursue this career path assiduously. The unhappiest people I've ever met are the ones who wake up early to an alarm in order to go to a job they can't stand.
Leave a Comment