Personal Column: Changing Majors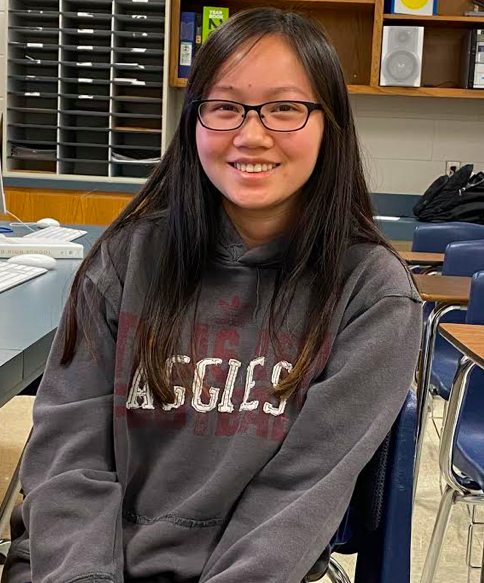 It is senior year, and for most, it is a stressful time to decide where to apply to college and where to attend. As a result, my parents scheduled many college visits during the school year and summer. While I attended many informational sessions, I had been mentally debating between architecture and biochemistry. Completely different career pathways, but both seemed interesting. I knew there was no middle-ground major, so I chose architecture as my major to apply for college. Thus, my college journey began as I spent my nights straining to stay awake as I typed essays, filled out applications and wrote short answers. I had already been accepted into TAMU's college of architecture, but it wasn't until Thanksgiving break when I decided I wanted to change my major to genetics.
While architecture sounded fun and interesting, I had also re-evaluated the way genetics had personally affected me and what it could bring in the future. I had already been amazed with the growing field of genetics. I took a DNA test last year and found out I had a cousin who lived in the same orphanage with me back in China before I was adopted. That was an eye-opening moment because I had doubted being able to find an actual biological relative. My sister, who is Chinese, also took a test and found out she was part of a Chinese minority ethnicity and part Vietnamese. I had been awed by the tests and the capability of humans and technology. I knew there was more we could do than just finding out about ethnicity and biological relatives with genetics; I knew that today's genetic research was just beginning, as there are so many possibilities within the field of science. It could be capable of creating a cure for cancer, diseases, etc. Who knows, maybe create the next superfood plant. I was also curious about the human race themselves because there is so much unknown information that we could figure out by people's DNA.
However, there were only two good genetics program in Texas that I knew of and one of them was a school that I applied to already, Texas A&M. I wasn't sure if TAMU would accept my major change request since it was radically different from architecture and near the deadline for applications. I wasn't sure if they denied my request if I would still be allowed to keep my old major acceptance. I wasn't sure where life was taking me, but I was following my gut and I transferred successfully into TAMU's genetic program.
Many students, including myself, are still struggling to choose their major for their career. While declaring a major is daunting to some, it is also important to note that it is not permanent because you can change your major and it is not uncommon as many will change their major. I chose TAMU because not only does it offer a great genetics major, but also a great architecture program, which is my backup plan in case I realize genetics is not for me. While changing majors may cause more time in college and extra costs, I'd rather have a career that I know I will be happy and interested with. I also know that part of the reason I liked architecture was because of the artistic perspective in it, however, I know I will not have to give it all up as there is a thing called a hobby, which art falls under.
Leave a Comment