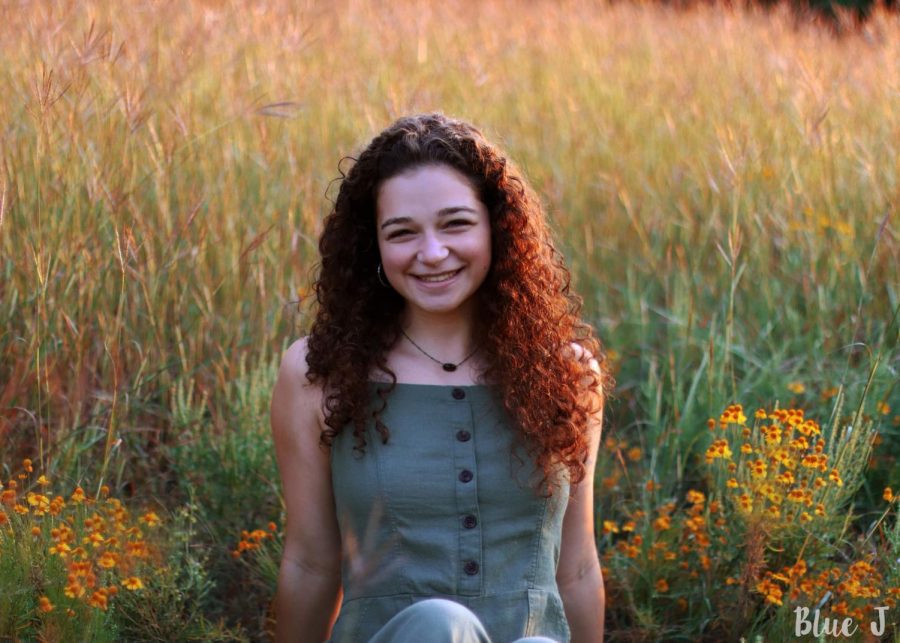 I'm a senior and this is my third (and final) year as the newspaper editor-in-chief. I am also heavily involved in the school's yearbook, where I am also the editor-in-chief. Let's just say journalism takes up a majority of my life, so if you can't find me, try checking in J1 - that's usually where I am.
Additionally, I have competed in the five UIL Journalism events since my freshman year, when I won a state championship in headlines. Corona took away the actual district, region and state competition last year, which was pretty upsetting, but we have to move on at some point. I just hope this year can go on as it should. Academics are also a huge part of my  life and I have maintained my position on the A-honor roll and in the top five percent of my class, which helped me get inducted into NHS. Outside of school, I train Brazilian jiu jitsu and enjoy reading, spending time with friends and family and writing for my blog, baileyrizzo.com.
It was heartbreaking to realize this would be my last year in this school and in these student publications, but I'm just trying to keep my head up and finish this year strong - whatever that may look like. 
Bailey Rizzo, Editor-in-Chief
Nov 12, 2020

Personal Column: I Choose Mizzou

(Story)

Oct 29, 2020

Editorial: Virtual v.s. In-School Learning Policy

(Story)

Oct 13, 2020

Football Team Produces Tiger10 Videos to Introduce Players

(Story)

Sep 17, 2020

StuCo Welcomes New Adviser, Adapts to COVID Regulations

(Story)

Sep 03, 2020

Throwback Thursday: Teacher Edition – Patrick Lewallen

(Story)

Sep 01, 2020

Personal Column: How COVID Impacts my College Applications

(Story)

Aug 28, 2020

Editorial: Should Athletic Teams Continue Practicing?

(Story)

May 20, 2020

Tiger Football Names New Head Coach: Gregory George

(Story)

Apr 29, 2020

Book Review: Anatomy of a Boyfriend

(Story)

Apr 22, 2020

Personal Column: Coronatime

(Story)

Feb 26, 2020

Forever Maberry Strong

(Story)

Jan 24, 2020

Hargrove Sets District Bowling Record

(Story)

Jan 21, 2020

Author Review: Rupi Kaur

(Story)

Jan 14, 2020

Personal Column: Am I scheduling for myself or my GPA?

(Story)

Dec 14, 2019

Senior Class Offers Science Camp to Kids for Fundraiser

(Story)

Nov 12, 2019

Personal Column: The Problem With Student Petitions

(Story)

Oct 18, 2019

Editorial: Parking on Band Practice Field

(Story)

Oct 08, 2019

Administration Considers Revised Advisory Schedule

(Story)

Oct 07, 2019

September Tiger All-Stars

(Story)

Sep 23, 2019

Nine MHS Students Will Perform with Kristin Chenoweth at November Concert

(Story)

Sep 11, 2019

Editorial: Communication Privacy, Senate Bill 944

(Story)

Sep 03, 2019

Border Brawl Recap

(Story)

Aug 28, 2019
May 15, 2019

Personal Column: What's the Deal with Banquets?

(Story)

May 09, 2019

Choir Hosts Princess Tea Party as Fundraiser

(Story)

May 01, 2019
Apr 10, 2019

Education Foundation Alters Top 50 Academic Scholar Celebration Format

(Story)

Mar 06, 2019

AP Art History and French IV Students to Host Kimbell Night in April

(Story)

Feb 14, 2019

Personal Column: The Struggle Is Real

(Story)

Feb 06, 2019

Students Choose Course Load Now Through Feb. 13

(Story)

Feb 04, 2019

Mansfield Speaks Presents CHANGE on Thursday at PAC

(Story)

Jan 31, 2019

'Fish' in the Net

(Story)

Jan 18, 2019

Editorial: Mansfield Tiger SuperFan app

(Story)

Jan 16, 2019

Super Connected SuperFans

(Story)

Jan 10, 2019

Throwback Thursday: Teacher Edition – Brandi Gates

(Story)

Dec 19, 2018

32 MHS Students Advance to State TAFE Competition

(Story)

Dec 07, 2018

Blessed Baby Boom

(Story)

Nov 27, 2018

UIL, ConTex Monitors All Athletic Injuries, Concussion Incidents

(Story)

Nov 14, 2018

Everything You Need to Know About Friendsgiving

(Story)

Nov 08, 2018

Movie Review: Bohemian Rhapsody

(Story)

Nov 02, 2018

Students to Watch 'Safe Interactions with Law Enforcement' Video in ProComm Classes

(Story)

Oct 18, 2018

Throwback Thursday: Teacher Edition – Ashley Kavanagh

(Story)

Oct 05, 2018

Funding the Future

(Story)

Sep 18, 2018

New Things Coming to Mansfield

(Story)

Sep 06, 2018

District Approves Senior-Painted Parking Spaces

(Story)